About Lenda
Our mission
We believe getting a home loan should be honest, fast, and completely online. Our application process is straightforward and streamlined, and saves you money by cutting out the brokers and banks with their commissions and fees. We do it for all of the homeowners and homeowners-to-be that have dealt with telemarketers at dinner time, excessive and unclear fees, never-ending paperwork, systemic discrimination, and off-the-charts levels of stress and frustration.
You deserve complete honesty in your financial decisions, and at Lenda, we exist to protect your most important financial investment: Your Home. Our mission is to Reimagine Homeownership, Starting With Home Loans.
Team Lenda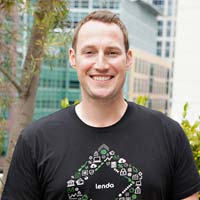 Jason van den Brand
CEO & Co-Founder
Jason is the CEO and Founder of Lenda and a member of the company's board of directors. Jason is a 13-year veteran of the mortgage industry. Before Lenda, he founded two profitable mortgage companies, traded options, and helped build a company called Urban Escapes, which was acquired by LivingSocial in 2010.
Shannon Everley
VP of Marketing
Shannon contributes 10+ years of digital and direct marketing to Lenda, most recently helping homeowners go solar at Sungevity. She thinks that customers will love Lenda's straight-talking honesty and simplified home loan experience.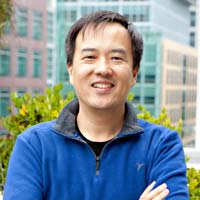 Sean Donn
VP of Engineering
Sean is passionate about building impactful technology. Previously he was co-founder and CTO of Credit Sesame where he developed a financial advice platform helping millions of consumers with their credit and debt.
Alice Liang
Head of Product
Alice loves building products at startups with impact-driven missions. She is the former co-founder and head of product at Sensassure which was acquired by SCA in 2016. When she is not building, she enjoys teaching and coaching next-gen PMs at Women in PM and Product School.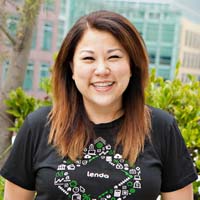 Erica Zepko
Home Loan Advisor, NMLS ID: 1301941
As a lifelong idealist, Erica became an attorney so she could use her voice to effectuate positive social change. Erica joined the Lenda team in March 2015 having seen firsthand the devastating effects of the housing crisis through her private practice.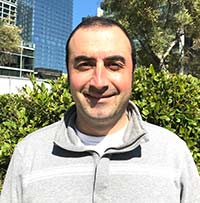 Rafik Issabeigi
Home Loan Advisor, NMLS ID: 362124
Rafik is a Bay Area native with over 10 years experience in the mortgage industry. He enjoys what he does, loves working with people and always has a positive attitude!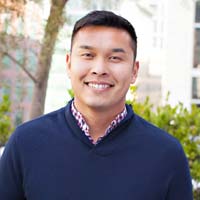 David Ho
Home Loan Advisor, NMLS ID: 1399224
David spent 7+ years in the financial services industry before transitioning over to mortgage lending. His inquisitive personality is what drives him to figure out solutions and make a difference for consumers. David enjoys the adventures of getting "lost" when he's traveling.
Michael Baucus
Business Development Manager
Michael spent 6 years in marketing in the US and Asia before transitioning to BD in 2015. A Bay Area native who's passionate about improving people's lives — whether it's professionally or by cracking a corny joke, Michael thrives on the positive energy of others.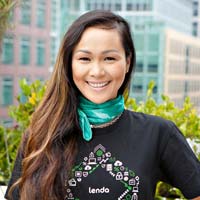 Kathy Li
Operations Production Manager
Kathy has over 10 years of mortgage industry experience. She brings a breath of knowledge to the team and is focused on providing Lenda users with an awesome mortgage experience. In her spare time, she enjoys international travel, hiking, learning, culture and food.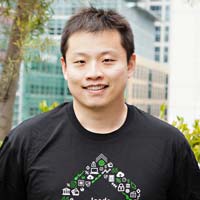 Kaiye Chen
Operations Closer
After spending 5+ years in the traditional banking/mortgage industry, Kaiye is dedicated to improving the home lending process with modern technology. Inspired by Lenda's vision & values, he is driven to make a difference.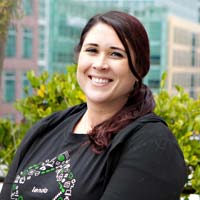 Danielle Williams
Operations Processor
Danielle is a Petaluma native coming to Lenda with 10 years experience in the finance industry. She received her mortgage license in 2014, and has always been heavily involved in the finance and mortgage industry. Danielle is very goal driven, but her passion in life is helping others.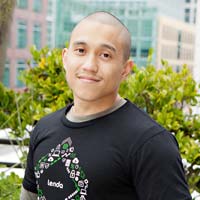 Tony Try
Associate Product Manager
Tony is inspired by companies that seek to make impactful changes to society. Starting in traditional banking over 8 years ago, his financial adventure has brought him from a pre- to post-IPO experience with industry-disruptor Lending Club to the forward-thinking and progressive Lenda.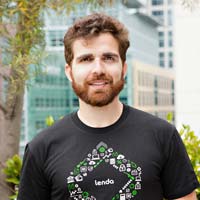 Teo Dell'Amico
Full Stack Engineer
Teo has been breaking apart computers to see how they work since he was 5 years old. Since then he has focused on modern web development with a preference for Ruby on Rails, CoffeeScript and HTML/CSS. In his free time he enjoys exercising and playing guitar.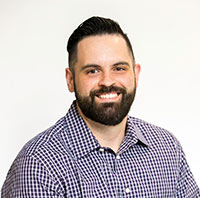 Marco Rodriguez
Operations Processor
Marco is thrilled to be part of the Lenda team. He was born and raised in the SF Bay Area. He is a lifelong Golden State Warriors fan. He started his career in the mortgage industry back in 2004 as a file clerk.
Angel Evangelista
Underwriting Lead
Angel has over 10 years in the traditional mortgage industry before joining Lenda. Her involvement includes making the underwriting process more in line with what people want and minimizing the everyday headaches that come with a traditional mortgage.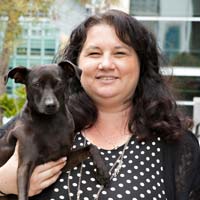 Annie Redmond
Front End Engineer
Annie's career journey began in mortgage as a compliance officer and took several twists before joining the Lenda team. Her careers included finance, training horses and security before discovering her passion for coding software.
Reviews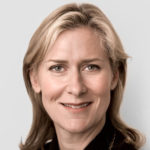 Julie Q.
"The refinance process at Lenda was easy and streamlined. Their customer support was very helpful and quick to respond when I had questions. I would definitely recommend Lenda."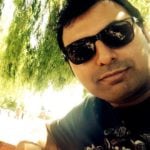 Robby D.
"Lenda knew what the headaches would be up front for my first refinance and came up with solutions. I got my refinance done and got a great rate without application fees."