Become a Home Owner
Buying a home?
Find out how much home you can afford and close your loan faster by getting pre-approved.
Get Pre-Approved
Quick and easy
Getting Your Lenda Mortgage
Get Pre-Approved
Getting pre‑approved is a great way to show sellers that you're a serious and credible buyer.
Shop & Compare Rates
With Lenda's easy-to-use mortgage rate tool, you can find the best home loan interest rate for you.
Lock Your Rate
A rate lock guarantees your interest rate and safeguards you from future rising rates.
Fund Your Home Loan
Once everything has been verified and checked, Lenda will fund your loan.
Interactive Loan Dashboard
Your dashboard will always be there to let you know exactly where you are in the mortgage process. You won't have to chase down documents or answers, saving you time and effort and helping you close your loan on time. We've simplified the process by asking for the least amount of documentation possible and letting you upload everything through your personal online dashboard.
Get a Dedicated Home Loan Advisor
If you have questions along the way, we're here for you. You'll be able to get in touch with your dedicated home loan advisor in whatever way works for you (phone, email, chat or text) whenever you need them.
Why People Love Lenda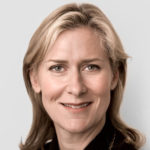 Julie Q.
"The refinance process at Lenda was easy and streamlined. Their customer support was very helpful and quick to respond when I had questions. I would definitely recommend Lenda."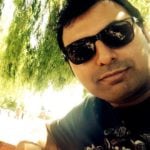 Robby D.
"Lenda knew what the headaches would be up front for my first refinance and came up with solutions. I got my refinance done and got a great rate without application fees."